Services
Edit
The Center for Youth provides a comprehensive list of services to youths aged 12-21. Some of the services they provide include emergency housing, counseling, education, workforce training and referrals. For a comprehensive list of services offered, visit www.centerforyouth.net .
Contact:
Edit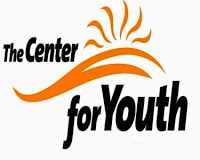 Phone Numbers: 585-473-2464 or 585-271-7670
Toll Free 1-888-617-5437
Ad blocker interference detected!
Wikia is a free-to-use site that makes money from advertising. We have a modified experience for viewers using ad blockers

Wikia is not accessible if you've made further modifications. Remove the custom ad blocker rule(s) and the page will load as expected.